squarelogo.jpg
CNG Concepts is dedicated to every aspect of the CNG Industry. From CNG diesel & gas conversions, fleet CNG fueling needs, public CNG fueling stations to personal home CNG fueling solutions, we have it covered for Pennsylvania. We know that natural gas is the answer that will help our economy by putting money back in our pockets instead of sending it over seas.


As gasoline prices continue to skyrocket, our countries interest in CNG is growing day by day!!!


We are working with some of the best companies around the country to bring CNG to Pennsylvania in the most affordable way we can. We have a partnership with Aspro here in the US. Aspro has over 5000 compressors operating full time around the world to date and are rapidly increasing due to their well know dependability.
I realized one day that i was going to get left behind in the dark if i didn't act fast to get into this industry. Since that one thought we have grown to handle about every aspect in the CNG industry. Commercial filling stations is going to be the utmost focus for the first 5 years to get Pennsylvania's infrastructure created. We have and are working with many architectural firms, trucking fleets and private gas well owners across the state to strategically install CNG public stations.
For those who want the home filling solution, the Phil is old news. We carry the He-Dex-4 home filling unit. This thing pumps out the CNG for a home unit. Rated at 3.9 GGE's an hour at 1/4 psi. With 3/4 inch line and 1 lb. 4.5+ GGE's an hour is a definate. I sell these units for $12499.00. Frankly I think they are cool looking to,stylish at the least. Clear covers to see the inner workings, touch screen user interface, etc. Its a really nice efficient unit.
As far as the CNG conversion kits we offer to our customers, we handle GoNatural CNG kits. These bad boys are so non evasive to the consumers vehicle. Typical installation requires you to tap into one vehicle wire, the fuel pump hot wire. That is it. Also touch screen user interface, OBD II scan tool built in, back up camera option, Vehicle diagnostics, efficiency ratings, no coolant lines to regulators. Cant go wrong.
This is just some of the things we do here in PA. If you have any questions about CNG or NGV's please give us a call, visit our site or message us. We do CNG company consulting as well.
CNG Concepts LLC
Christopher Donaldson
3120 Heathville Ohl Road
Summerville, PA 15864
855.CNG.NEED (Office)
814.229.7220 (Cell)
[email protected]
HeDex4.JPG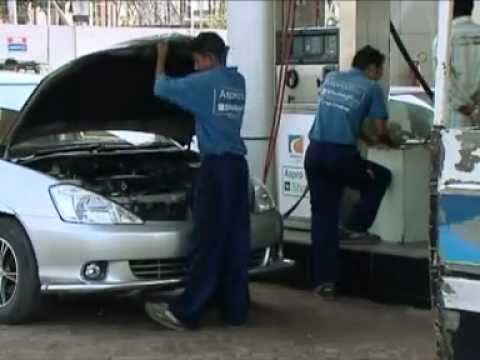 b3s0n18p.jpg
2012-06-14 13.29.22.jpg
2012-06-14 13.29.32.jpg
470428_3214660816360_184730338_o.jpg
469768_3214658416300_797792539_o.jpg